We present the activities that are taking place on the occasion of World Tourism Day. All activities are free but require PRIOR RESERVATION to do them.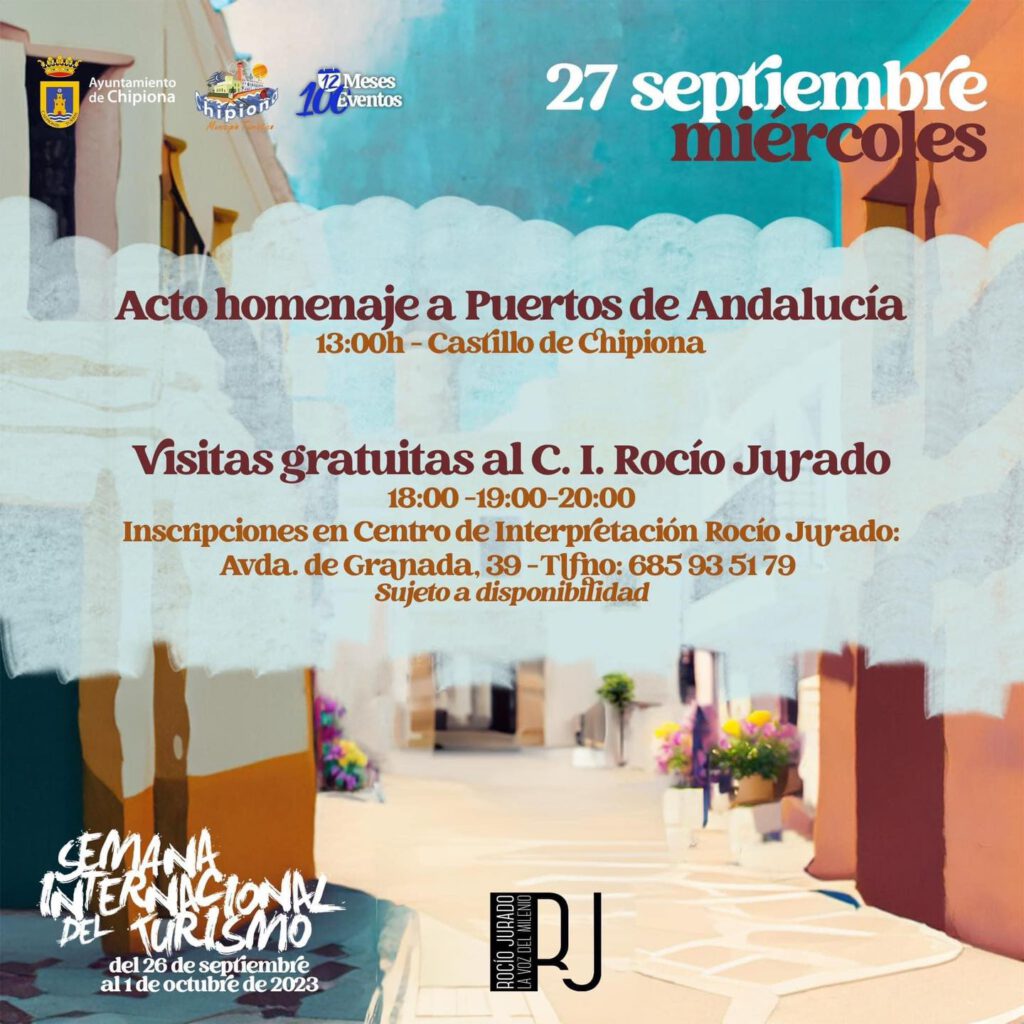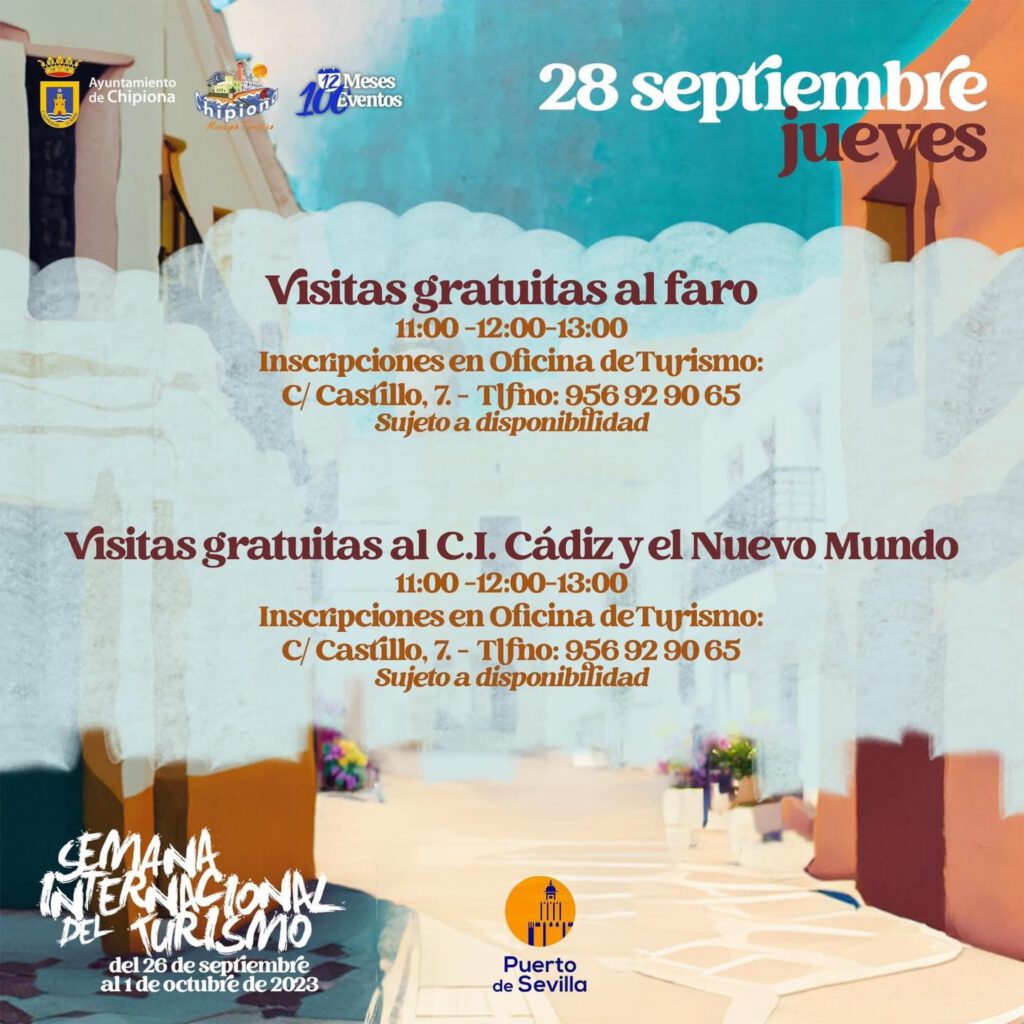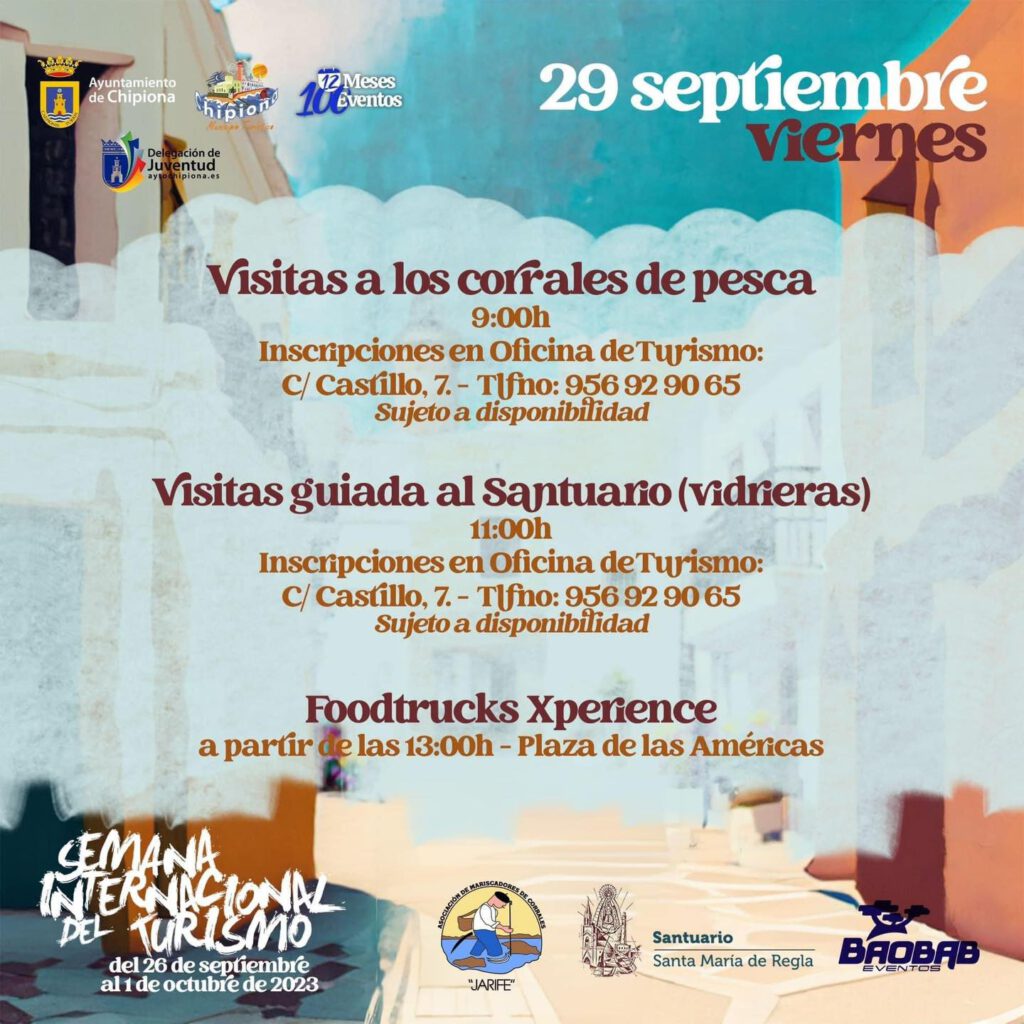 The reservation can be made by phone (956 92 90 65), at the Tourist Office (C/ Castillo, 7) or by email (turismo@aytochipiona.es), except for the reservation to visit the "Rocío Jurado" Interpretation Center » which must be done by contacting the Interpretation Center itself.
There are limited places so don't leave it for next week!!!
News obtained from: Chipiona tourism