Chipiona is that town that has a certain relevance beyond the province of Cádiz for its beaches, the tourism it receives and for being the homeland of Rocío Jurado, among many other things. In recent years, the popularity of Chipiona is such that the idea of ​​strengthening this destination as a natural spa to promote health tourism is being promoted from within.

What is a spa? According to the RAE, it is that belonging to or related to public baths, especially medicinal ones, so the function of a spa is to heal.
And could Chipiona be considered a natural spa?
The origin of this struggle to strengthen Chipiona as a natural spa goes back a long way. It must be remembered that the first maritime sanatorium in Spain was opened in 1897 in this town, by Dr. Tolosa Latour.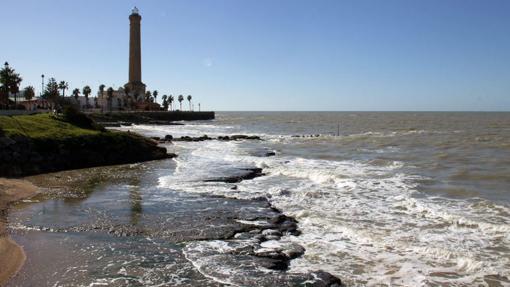 Are the waters of Chipiona really curative?
A natural spa is one whose treatments are always natural. In this case, Chipiona bases his thesis on mud, sea water, algae, sun and light. The Chipiona environment is considered particularly special due to its geographical location and the hours of light.

The theory that the waters of Chipiona are curative come from afar. It is based on the use of the entire set of natural resources to improve people's lives. According to a report from the Chipiona tourist office, the food from the orchard and the sea, the mild climate and the sea water make this municipality a unique environment.

For this reason, they defend the advantages of being treated in Chipiona with seawater baths, since it contains iodine, vitamins, minerals and amino acids. According to experts, a good bath in the water reduces stress and improves blood circulation. Speaking of iodine, this mineral relieves fatigue, improves memory, lowers cholesterol, and even helps reduce depression. In addition, of the advantages of the hours of sun, with all that it entails for health, mud and algae also stand out, which also have good properties for health.

But are the waters of Chipiona curative? At a scientific level, it has not been specified that these waters have something exceptional that is not available in other locations on the Costa de la Luz. Nor has it been confirmed that the waters can directly cure an illness, although it does help with certain ailments. What is certain is that a good swim on the beach and a bit of sun changes the mood. So, although not immediately, the sea improves health in one way or another.

News obtained from: https://www.diariodecadiz.es/vivir_en_cadiz/aguas-Chipiona-curativas_0_1701730349.html